Monday, January 23, 2017
4:45-6 pm, Breed Memorial Hall, 51 Winthrop Street, Medford, MA 02155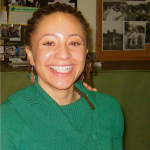 Kalila Barnett, Executive Director, Alternatives for Community and Environment
Kalila Barnett is the Executive Director of Alternatives for Community & Environment (ACE), a leading environmental justice organization based in Boston. For over twenty years ACE has worked to build the power of low income communities and communities of color in Massachusetts and in the region. Kalila first got involved with ACE as a volunteer and a member then later served on the board of directors. Kalila has over a decade of experience in community organizing around affordable housing, land development and environmental justice. She is a Roxbury native and lifelong resident of Boston. Kalila graduated from Bates College with a degree in American Studies and Spanish. Prior to assuming this position, Kalila was a Senior Organizer at Community Labor United, and worked at Jamaica Plain Neighborhood Development Corporation and Madison Park Development Corporation. Kalila serves on the board of Mass Budget and Policy Center and The Center for Environmental Health.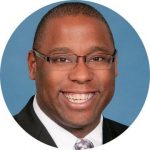 Tito Jackson, District 7 Boston City Councilor (Roxbury and parts of the South End, Dorchester and Fenway neighborhoods)
View Tito Jackson's full bio here.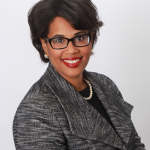 Tanisha Sullivan, Incoming President, Boston National Association for the Advancement of Colored People
Ms. Sullivan is the newly elected president of the NAACP-Boston Branch.  In this role she is responsible for helping to develop the overall strategic vision for the NAACP- Boston Branch advocacy.  With a membership of nearly 1000 people and a legacy of committed service, the NAACP- Boston Branch has been a leading voice on issues of criminal justice, economic development and education in and around the City of Boston.
Professionally, Ms. Sullivan is Senior Counsel with a global bio-pharmaceutical company.  She earned a Bachelor of Arts degree from the University of Virginia with a government and African-American studies major.  She earned both her Juris Doctorate and Masters in Business Administration degrees from Boston College.
Ms. Sullivan has practiced corporate law with major firms and corporations in the Greater Boston and New York City areas for nearly 15 years.  Committed to public service, from 2013- 2015 Ms. Sullivan left corporate practice and served in a senior policy role with the Boston Public Schools.
In 2001 the Boston Herald included Ms. Sullivan in a feature article in which 10 young black professionals were identified as the next generation of leaders in our community, and received similar recognition by the Boston Branch of the NAACP in 2011.  In 2013 Ms. Sullivan's work and impact on the Greater Boston business community was celebrated when she was selected by the Boston Business Journal as a 40 under 40 honoree.
Ms. Sullivan is an active member of Delta Sigma Theta Sorority, Inc., a private non-profit public service and social justice organization.  In addition, she serves on the boards of nonprofit organizations committed to the educational and economic development of diverse communities, including the Girl Scouts of Eastern Massachusetts and ABCD.  A former Board member of the Greater Boston YMCA and the Urban League of Eastern Massachusetts, Ms. Sullivan continues to give her time to organizations and causes pursuing racial justice, opportunity and access.
Shirley Mark, Director of Community Partnerships, Jonathan M. Tisch College of Civic Life, Moderator
Shirley Mark directs Tisch College's community partnerships. She works to create resources and opportunities to strengthen and build campus-community partnerships between Tufts University and the local communities of Boston, Medford, and Somerville. Prior to Tufts, Shirley worked in philanthropy and has extensive experience with community organizations and public agencies. Shirley received a Bachelor of Arts degree from Hampshire College and a Masters in City Planning from the Massachusetts Institute of Technology.