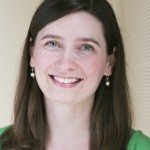 RACHAEL PETTENGILL-RASURE
PROTESTANT CHAPLAIN
Rachael Pettengill-Rasure joined the Tufts University Chaplaincy team as Protestant Chaplain in July of 2011. She works closely with various Protestant student groups on campus.
An ordinand in the Protestant Episcopal Church in the USA, Rachael leads the weekly University Protestant Worship Service, a service in the Mainline Protestant tradition. As the general Protestant chaplain, she seeks to foster the health and well-being of the rich variety of expressions of Protestantism at Tufts across a wide theological spectrum–from Progressive to Evangelical and everywhere in between, all are welcome.
She has previously worked as an advisor for the Tufts Interfaith Social Action Committee, and currently advises the Tufts Protestant Student Association, a progressive and radically inclusive spiritual community that offers a variety of social and spiritual activities each week.
Rachael earned a Bachelor of Science from Nyack College where she studied Comparative Religion, Bible, and Theology.  She received her Master of Divinity from Alliance Theological Seminary focusing on Church Development and Pastoral Ministry and is currently completing a certificate in Anglican Studies at Episcopal Divinity School in Cambridge, MA.
Rachael has also worked as a community organizer with the Episcopal Life Together Program and the Leadership Development Initiative in Boston. Her work there included raising awareness of and addressing issues of food insecurity and marriage equality.
Rachael also currently serves on staff at Grace Episcopal Church in Medford. She lives with her husband, Matthew, in Malden.