SINGING FOR SUDAN -
Presented by the University Chaplaincy and the Africana Center
January 26, 2013
A Concert to Benefit Yida Refugee Camp
"Hunger is a Civil Rights Issue", – Rev. Dr. Martin Luther King
The Chapel was alive last Saturday night at our benefit concert to help raise awareness and money for the Yida Refugee Camp in Sudan.  Attended by over 100 people, students from some of Tufts a cappella groups including the Jackson Jills, Ladies of Essence, and S-Factor, as well as soloist Barbara Florvil and Fletcher School student Patrick Kabanda, gave beautiful, heartfelt and moving performances.  The Rev. Dr. Gloria White-Hammond, humanitarian and a Sudan activist, spoke to us and gave us a clear window in the life of a Sudanian refugee.  Her words were inspirational and sobering.
The event was co-sponsored by The Africana Center, The Catholic, Protestant, and Muslim Chaplains, The Fletcher School of Law & Diplomacy, The Granoff Family Hillel Center, The Office of Intercultural & Social Identities Program, The Peace & Justice, Studies Program, and The Tisch College of Active Citizenship and Public Service.
We are very thankful for all the people who participated in making this concert a success where we raised $3000.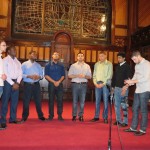 S-Factor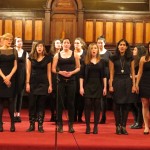 The Jackson Jills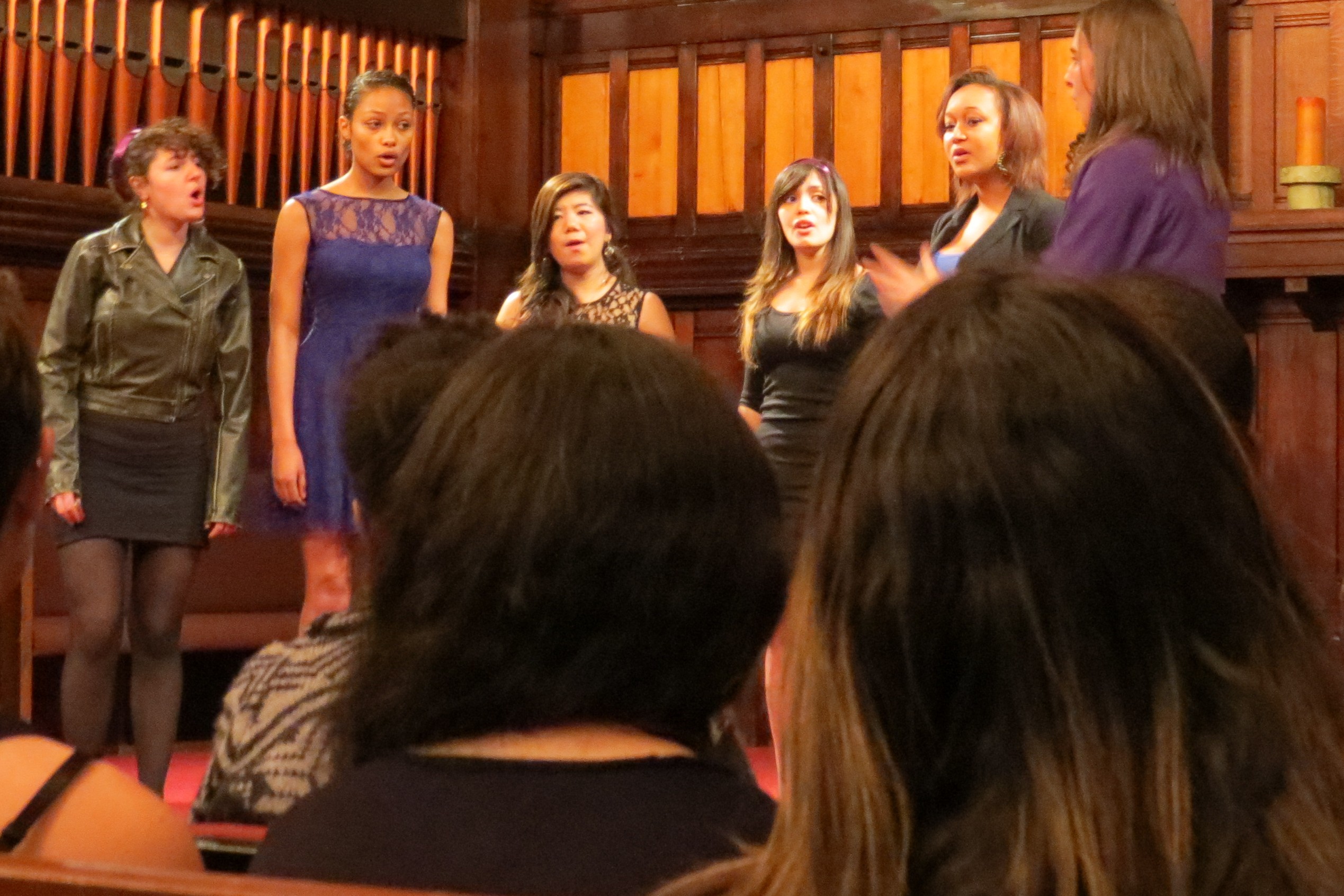 The Ladies of Essence
OPEN OF PHOTO EXHIBIT
Interfaith Center – 58 Wintrhop Street
Thursday, January 31, 2013 – 4-5:30 PM
Tufts Photography Team Featuring – ALONSO NICHOLS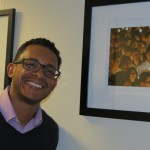 ROUND TABLE DISCUSSION
February 5, 2013 – 6 – 7:30 PM, Interfaith Center, 58 Winthrop Street
Harpreet Singh, Tufts University, Cummings School for Veterinary Medicine
"Being a Sikh – Facing Religious Stereotypes"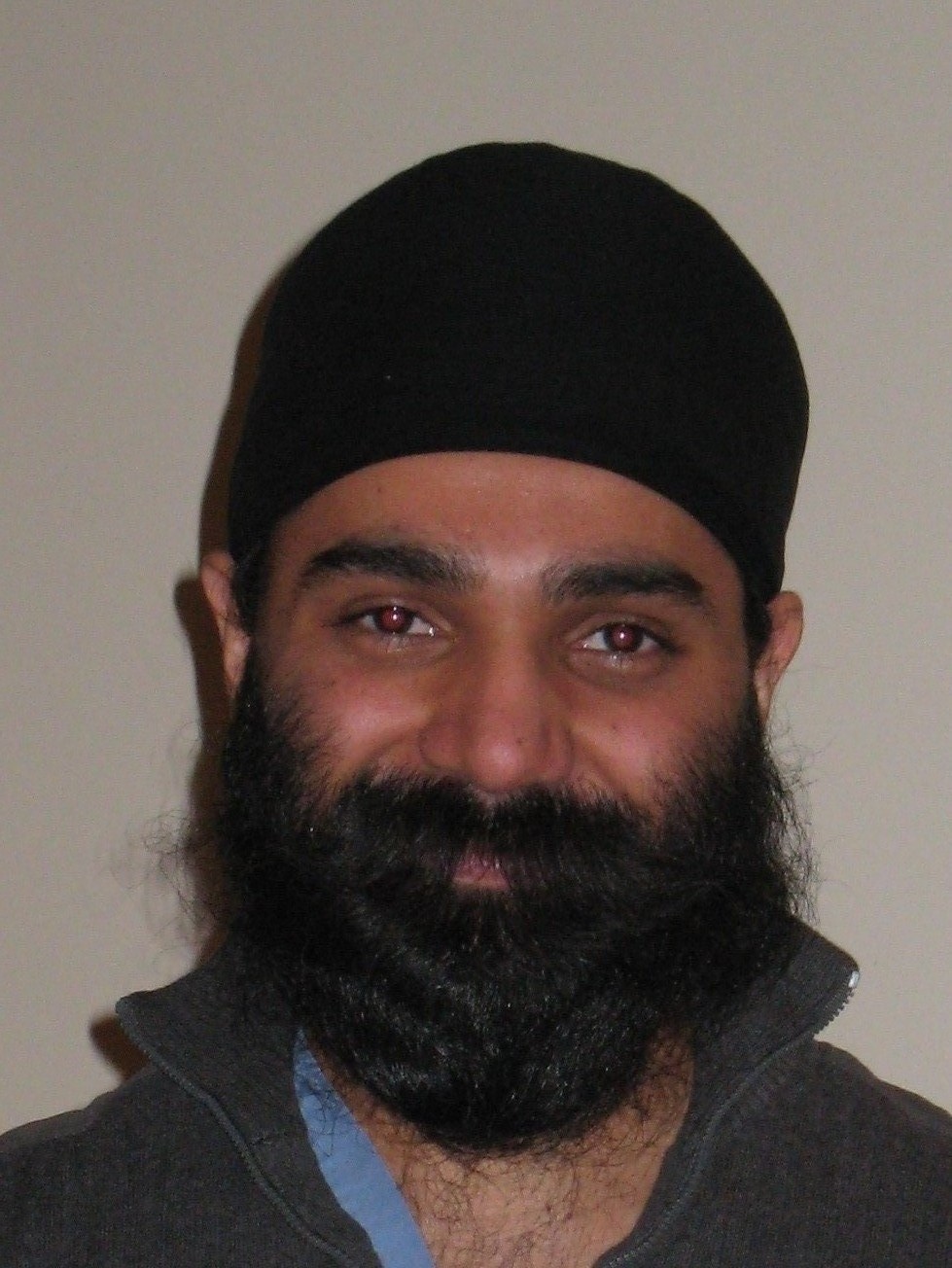 Chaplain's Table: "Just Peace"
Thursday, February 14, 2013 – 5-7 PM
Mike Clark, Co-Pastor – United Methodist Church Belmont/Watertown – "Experiences of Non-Violent Activism"
Thursday, February 21, 2013 – 5-7 PM
Nicholas Matiasz, E'10, '12 – Member of Buddhist Sangha at Tufts – "Being Peace"
Thursday, February 28, 2013 – 5-7 PM
Lynn Cooper, Catholic Chaplain – "The Catholic Church and the Peace Movement"
March 7, 2013 – 5-7 PM
Walker Bristol, A'14 – "Being a Peace Church & Conscientious Objection"
April 4th, 5-7 PM
Rabbi Kerrith Rosenbaum, Hillel – "Relational Peace"
Thursday, April 18th, 5-7 PM
Katrina Moore, Africana Center and ISIP – "Getting to Reconciliation"
The Russell Lecture
Goddard Chapel – Wednesday, April 10th, 7-8 PM
Sister Simone Campbell, Executive Director of NETWORK, A National Catholic Social Justice Lobby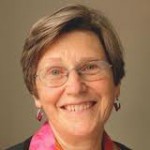 Thank you Sister Simone for a wonderfully enlightening and motivating lecture.  We all wish you and your Nuns on a Bus a great summer during your tour!
Noontime Concert – Goddard Chapel
February 26, 2013 – 12 PM
Janet E. Hunt, Director of Music will play the organ.
Free concert; all are welcome.
Shimenawa Tree Discussion and Installation
Discussion – April 23rd – 5 PM – Goddard Chapel
Professor Charles Inouye
"Trees, Fractal, Structure, and the Post-Human"
Noontime Concert – April 30th – 12 PM – Goddard Chapel
Yoshinor Nagashima, Fletcher
Installation – April 30th – 1 PM – The Beech Tree Outside Ballou Hall near the Cannon

End-of-Year Student Celebration
May 2, 2013 – Interfaith Center
The Chaplaincy celebrate with students from our Religious Organizations and who have helped the Chaplaincy out throughout the year.  We at the Chaplaincy wanted to recognize and thank them for all their efforts and to celebrate with them all their successes.
Please click on the link to see some pictures: