Monday, January 23, 2017
3:15-4:30 pm, Breed Memorial Hall, 51 Winthrop Street, Medford, MA 02155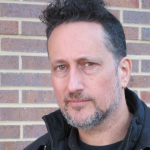 Dr. Vivek Bald, Associate Professor of Writing and Digital Media, Massachusetts Institute of Technology
Vivek Bald is a scholar, writer, and documentary filmmaker whose work focuses on histories of migration and diaspora, particularly from the South Asian subcontinent. He is the author of Bengali Harlem and the Lost Histories of South Asian America (Harvard University Press, 2013), and co-editor of The Sun Never Sets: South Asian Migrants in an Age of U.S. Power (NYU Press, 2013). His films include Taxi-vala/Auto-biography, (1994) and Mutiny: Asians Storm British Music (2003). Bald is currently working on a transmedia project aimed at recovering the histories of Muslim peddlers and ship workers who escaped colonized India and settled within African American communities during the Asian Exclusion era. The project consists of the Bengali Harlem book as well as a documentary film and a web-based community history. He is also working on a second book, about American fears and fantasies of India as the United States developed as an imperial power. He is Associate Professor of Comparative Media Studies and Writing at MIT and a member of MIT's Open Documentary Lab.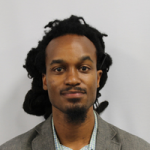 Dr. Greg Childs, Assistant Professor of History, Brandeis University
Greg Childs is an Assistant Professor in the Department of History at Brandeis University.  He received his PhD from New York University in 2012, and has been at Brandeis since 2014.  His research and writing focuses on the intellectual and political history of slavery, freedom, and resistance in Brazil and the Caribbean.  At Brandeis, he teaches a broad range of courses, including: "Resistance and Revolution in Latin America and the Caribbean"; "Atlantic History in Red and Black"; "Colonialism, Slavery, and Freedom;" and "Writing on Walls: Histories of Graffiti in the Americas."  His most recent article, entitled "Secret & Spectral: Torture and Secrecy in the Archives of Slave Conspiracies," appeared in the January 2016 volume of the journal Social Text.  He is also a frequent writer, contributor, and member of the organizing committee for the African American Intellectual History Society (aaihs.org).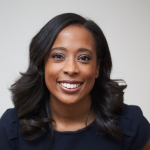 Dr. Ashley Farmer, Assistant Professor of History and African American Studies, Boston University
Ashley Farmer is an Assistant Professor in the Department of History and the African American Studies Program at Boston University. Her research interests include women's history, gender history, radical politics, intellectual history, and black feminism.  Her first book, What You've Got is a Revolution: Black Women's Visions of Black Power (forthcoming, UNC Press), analyzes African-American women's intellectual production to uncover how they shaped gender constructs and political organizing in the black power movement. Dr. Farmer's scholarship has appeared in numerous venues including The Black Scholar, The Black Diaspora Review, and The Journal of African American History. She has also contributed to popular outlets like The Independent and the History Channel.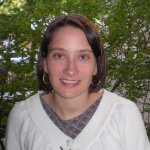 Dr. Elizabeth Foster, Associate Professor of History, Tufts University
Elizabeth Foster is Associate Professor of History at Tufts University, where she teaches courses on French history, European history, colonial West Africa, and global history. She received her AB from Harvard University in 1998 and her Ph.D. from Princeton University in 2006. She is the author of Faith in Empire: Religion, Politics, and Colonial Rule in French Senegal, 1880-1940 (Stanford, CA: Stanford University Press, 2013), which won the Alf Andrew Heggoy Prize of the French Colonial Historical Society in 2014. She is currently completing a book on Catholics and decolonization in francophone sub-Saharan Africa, which has been supported by a Fulbright Scholar Award, an NEH fellowship and an ACLS Fellowship. She has published articles in the Journal of Modern History, the Journal of African History, and French Historical Studies, and she recently co-edited a special issue of French Politics, Culture & Society on religion and decolonization in the French Empire.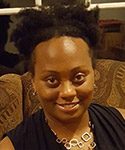 Dr. Kerri Greenidge, Lecturer on African-American History, Tufts University
Dr. Kerri Greenidge received her Doctorate in American Studies from Boston University, where her specialty included African-American history, American political history, and African-American literature from 1850 through the 1910s. She has taught at Suffolk University, Boston University, the University of Massachusetts, Emerson College, and Brown University. Her work includes historical research for the Wiley-Blackwell Anthology of African-American Literature, the Oxford African American Studies Center, and the Boston History and Innovation Collaborative. For nine years she worked as a historian for Boston African American National Historical Site in Boston, through which she published her first book, Boston Abolitionists (2006). Her forthcoming book is a biography of African-American activist, William Monroe Trotter, which explores the history of racial thought and African American political radicalism in New England at the turn of the century. She teaches at Tufts University and the University of Massachusetts, Boston.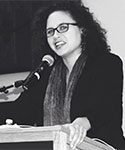 Dr. Kendra Field, Assistant Professor of History and Africana Studies, Tufts University, Moderator
Kendra Field joined Tufts in 2014 and is currently completing Growing Up with the Country: Family, Race, and Nation after the Civil War (Yale University Press). The book traces Field's own ancestors' migratory lives between the Civil War and the Great Migration. Field served as Assistant Editor to David Levering Lewis' W.E.B. Du Bois: A Biography (Henry Holt, 2009). Her research and teaching areas include race, slavery, freedom, migration, and social movements in the long nineteenth century; African-American family history, memory, and public history.
Field received her Ph.D. in American History from New York University and has been awarded fellowships from the Ford Foundation, the Andrew W. Mellon Foundation, and the Huntington Library. She has received the Huggins-Quarles Award of the Organization of American Historians and appeared in Henry Louis Gates, Jr.'s PBS documentary, "The African Americans: Many Rivers to Cross" (2013). Field also holds a Master's in Public Policy from Harvard University's Kennedy School of Government and a B.A. from Williams College.
Field is Director of the Center for the Study of Race and Democracy at Tufts. Previously, Field served as Assistant Professor of History at the University of California, Riverside, where she taught and advised students in U.S., African-American, and Native American history. Before becoming an historian, she worked in education and the non-profit sector in Boston and New York.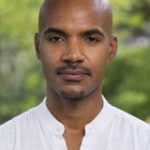 Dr. Kris Manjapra, Associate Professor of History, Tufts University, Moderator
I joined Tufts History Department in 2008. My research is in modern South Asian and German history, and I am especially interested in transnational approaches and postcolonial critical perspectives. My most recent book is Age of Entanglement: German and Indian intellectuals across Empire. It compared and connected the rise of modernism in Germany and India in the period of British world power.
My work crosses national and imperial boundaries and pursues a multi-focal study of intellectual history, the history of science and scholarship, and the history of nineteenth and twentieth imperialism and international politics. I have written on anti-colonial cosmopolitanism, trajectories of Marxism, artistic and philosophical modernism, Orientalism and the politics of cross-cultural encounter.